As the Direct Selling Industry surpasses 100 billion dollars in annual sales the industry is capturing the attention of big name companies like Sara Lee and Time Warner and high profile people such as Zig Zigler and Warren Buffett. Just because a company or individual is successful in traditional business does not guarantee that they will be successful in the Direct Selling/Network Marketing arena.
Selecting a company with experienced corporate and field leadership who have a solid understanding of the industry is an important component in the formula for success. GNLD International is a company with proven leadership. Founder Jerry Brassfield as well as several other key leaders actually started their career in Direct Selling as Distributors. The Executive team at GNLD has over 150 years of industry experience. With such seasoned leadership GNLD offers customers and Distributors alike a solid foundation upon which to build a lifetime of good health and financial wealth.
GNLD Executive Team

Founder
Jerry Brassfield
At a very young age GNLD founder Jerry Brassfield discovered the profound impact quality supplements could play in helping to restore good health. As a small boy suffering from serious allergy and asthma problems Jerry's only relief came after his mother started adding quality nutritional products to his daily diet. Just a few short years later at the age of 19 Jerry discover that sharing quality products person to person was the basis for a financially rewarding home based business.
As his small network marketing business grew Jerry soon discovered that there was more to life than he could find in his small central California home.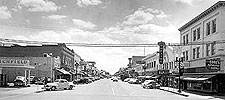 Having achieved national and international success for himself, Jerry's mission has become to empower all people around the world to take control of their lives and achieve their true potential as he has done.
Today Jerry leads a global, multi-million dollar company and is recognized around the world for his astounding success with GNLD. And as he has from the beginning, Jerry believes the powerful combination of a Great People, Great Products, and a Great Opportunity has no limits.
President & CEO
Roget Uys
Born and raised in South Africa, Roget Uys joined GNLD in 1989.Roget has repeatedly demonstrated an ability to tackle everything he does with tremendous enthusiasm and a very positive attitude. He and his team worked hard to make GNLD Africa atop-performing member of the company family. In March,2005,Roget became President and Chief Executive Officer of GNLD International. Leading by example, Roget challenges each one of us to be our absolute best at everything we do.
Chief Operating Officer
Dan Lewis
Dan left public accounting in 1975 to join GNLD as an auditor, rising to Chief Financial Officer in 1985. Dan spent approximately 20 years in Europe until 1996, working in the financial and operations areas for both Europe and Africa, and has always been involved in supporting all Distributor activities. In 2005, Dan was appointed Chief Operating Officer, responsible for all of GNLD's global Operations and Financial activities. "Providing the best possible support to the GNLD Distributors" is the goal of Dan and his Operations team world-wide.
Executive VP Sales
George Casale
George began as a Distributor in 1971, where he built a thriving organization throughout the U.S. and Italy. He later became President of the company in Sweden, which he expanded to Norway, Denmark, Finland, Iceland, and Estonia. Today, George shares the proven power behind GNLD's Business Building System: your step-by-step pathway to success!
VP Sales International
Ricco Brown
Ricco has conducted countless business training and motivational seminars, both nationally and internationally, since joining GNLD in 1992. His nearly 20 years of experience in direct sales, combined with a dynamic, energetic style, make him a valuable part of GNLD's executive team.
Vice President of
Sales and Marketing
Terry Sheffield